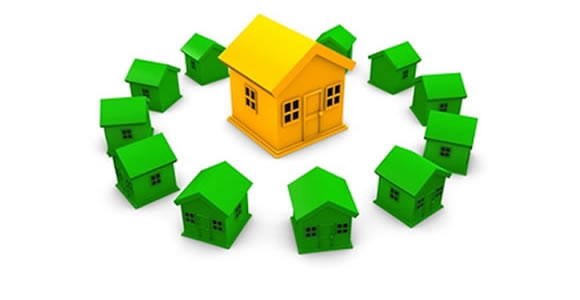 Having worked day in and day out for your startup, it is perfectly justified to want to expand it. Lack money? Worried you don't have the man power? Or too busy running the operations of one outlet only? Don't sigh already for franchising could be one possible antidote for you.
What is franchising?
A means of business expansion, franchising is employed in multifarious industries worldwide. The idea is to grow by replication. The business model is yours, the management and money belongs to someone else. Simply put, for an up-front fee, a franchisee will purchase from you the right to use your business model and trademark in order to operate a business exactly like yours. Possessive much? Well one reason why McDonalds is where it is today is because you see that bright yellow M on every other street. Don't worry, you don't let go off the reigns completely when you resort to franchising for growth. The fee that the franchisees pay you is not only to compensate you for allowing them to use your business model but also for your support and training to them in order to uphold your brand image and service standards.  This usually increases your return on investment by more than what it would be if you owned all the outlets.
Why franchise?
Not only does franchising have the potential to make you a household name, it can also help you develop your market. Before you start dreaming already, take a deep breath and make a note to self that franchising will not take you from rags to riches straight away. Neither will it cure your business from any ailments it suffers from. Strengthening of the brand name, expanding customer base and increasing reach to the market are precisely the reasons to why a business should franchise.
Is franchising for you?
There is a reason why we say before that franchising is one possible antidote for you. Not every entrepreneur can expand his business via franchising. The nature of the industry and the growth stage of the business are two of the many determinants in deciding whether, if at all, a business is ready to be franchised. It is then, extremely crucial to ask yourself – Can I franchise? Following are some pre-requisites of franchising.
A sufficiently profitable business prototype (You should be able to invest at least 20% of the profits back in the business after meeting all expenses)
The business should be at least 2 years old
The business should be operational in at least two locations, if not, then the brand name should have high recall
The demand for the product should exist at the national or regional level at least
The business should have formalized and established standard operating procedures if it is to be replicated
The next thing to consider is the industry you operate in. Construction and mining for example are industries less suited to franchising. Retail and services are fertile plains on the other hand. Following are some industries where franchising has been the growth driver.
Restaurants, bakeries, cafes
Retail (Variety stores, consumer electronics, branded footwear etc)
Salons, gyms and fitness centers
Day cares and other home services
Rentals (Cars, videos etc)
Hotels, inns
Income tax to internet service providers (Every and any service fits the franchising model)
Finally your temperament will decide whether you can adopt this model. Will you be comfortable with letting others control the reigns of your brand to some extent? Are you willing to provide support to the franchisees? Remember if you have a bad experience at one McDonald's outlet, you will formulate an opinion about McDonalds on the whole and not that particular outlet. Customers don't know you don't sit at the manager's desk at your franchises. They have certain expectations from your brand and they want them fulfilled.
How to franchise?
First you need to decide upon your franchising format. You can either franchise your entire business or parts of it. One option is to sell a license of production of your product. The buyer can run his business in any way he wants.
Following are the steps you need to take in order to open a franchise.
Look for a prospective franchisee. You can pitch the idea to people in your network or simply advertise.
Sell your business idea to the candidate you think is the right fit.
Determine the franchise fees and royalties.
Sign the franchise agreement and decide what rights and obligations you have on each other.
Train the franchisee to run your business.  Assist in everything from operations to hiring staff.
Provide ongoing support to the franchisee as you look for more.
A word of caution
When franchising, you don't want to end up with someone who ruins your reputation and all that you have worked so hard to achieve. Be extra careful when choosing a franchisee. Assess his credibility and competitiveness as thoroughly as you can by checking his work background and experience.
Additionally, even before you look for prospective buyers, have clearly articulated company values. That which doesn't exist cannot be replicated. Most entrepreneurial ventures lack formal operating procedures and the business vision is only understood by the owner.
Need more help?
A number of seminars are held every year by various organizations to guide business owners about franchising. Make it a point to attend one.
Get advice from professional consultants and franchise advisors.
Visit www.franchise.org and get connected with the International Franchise Association.
In conclusion, understand franchising, assess your business, screen out prospective franchise buyers, carefully select and train them and bingo. Happy growth!